You Decide: Who Won the Plainfield First Selectman Debate?
This article was published on: 10/21/17 4:08 PM by Curt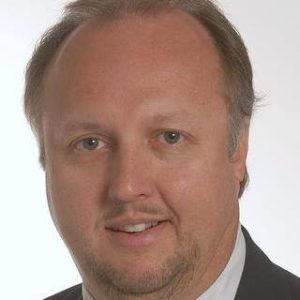 Question #1:  2017/2018 Budget Process/Petition for Referendum Lawsuit
Vickie Meyer: She refused to talk about ongoing litigation, even though she is not a named party in the lawsuit against the Plainfield Board of Selectman. She stated, "I will not talk about ongoing litigation." Regarding the budget she did state that the Town Charter "needs to be redeveloped".
Cathy Tendrich: She did not respond to the topic of the ongoing litigation. The gist of her response regarding this year's budget process was, "We did the best we could with the numbers that we had from the state."
Dan Reale: He stated, "I will actually answer the question. I am a co-plaintiff in that litigation." He referenced the case, adding that people can look it up online. He added, "I am hands on, I am not afraid to take a position. I will weigh the facts."
Kevin Cunningham (Pictured Above): He did not respond to the topic of the ongoing litigation. He stated, "The Town Charter defines what we do." He added that he believes Plainfield should have deferred or held off on passing the budget as other towns have done.
Question #2: Potentially Having a Town Manager vs. First Selectman in Plainfield
All four candidates addressed this topic very well and agreed that Plainfield should keep the position of First Selectman. Mrs. Meyer was well-spoken in her explanation of the pros and cons to having a Town Manager and/or First Selectman. Ms. Tendrich discussed that a Town Manager would not necessarily be from Plainfield and she likes the towns people to have a choice in voting for First Selectman. Mr. Reale stated that having a Town Manager is expensive and unnecessary, and that the town needs accountability. Mr. Cunningham added to the discussion that having a three-person Board of Selectman allows for balance.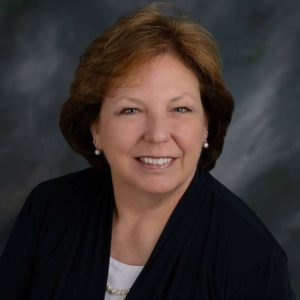 Question #3: Town Pool
Vickie Meyer (Pictured Left): She stated the pool is a "hot topic" and the town cannot carry the pool costs. She believes it is important to charge affordable rates, but it must be self-sustaining for upkeep and staffing costs.
Cathy Tendrich: She proposed having business sponsorships for the town pool in turn for advertisements, which would bring in revenue to sustain the pool. Additionally, she brought up the idea of fundraising to benefit the town pool and using the pool more for birthdays and events. She appeared to feel strongly that the town needs to be able to afford to keep the pool running, bringing up the fact that many seniors in town use it often.
Dan Reale: He stated, "Yah, seniors use the pool…it's silly to say it is a great asset…I want to work on bigger and better things." He then referenced Kaman and Inter-Royal, and stated, "The pool is a luxury." His additional comments included: "Bigger fish to fry…Pass around a hat."
Kevin Cunningham: He stated that from 2001-2008 the town pool was self-sustaining, and recently it has become self-sustaining again. He wants it to remain self-sustaining, and he understands that the town pool is important to the towns people now just as much as it was in 2001. He added he wants to advertise for the pool and recreation in newspapers. He agreed with sponsorship, however he believes the problem with fundraising is that "Eventually people may not want to pay for it through fundraising, it has to be self-funded."
Question #4: Town Daycare
Vickie Meyer: She proposed leasing the daycare property to a private business owner, which would cost nothing to the taxpayers, bringing in revenue and more services to the towns people.
Cathy Tendrich (Pictured Left): She stated it was "unfortunate it was closed". Revenue needs to sustain itself.
Dan Reale: He stated families cannot afford the fees in Plainfield.
Kevin Cunningham: He stated that the daycare revenues need to offset the costs, and it needs to be self-sustaining. Additionally, he added that he would like to look for grants for families for daycare costs. He agrees with leasing and that the daycare needs to be affordable to families.
Question #5: Transportation/Bussing
Vickie Meyer: She wants to restore the city bus route in Plainfield. She stated that Dial-A-Ride leaves people waiting for hours for their ride, which is not acceptable.
Cathy Tendrich: She agrees with needing transportation for seniors. She wants to explore funding.
Dan Reale: He stated, "Can't put this on the town." "Seniors should get tax relief, so they can afford transportation." He then referenced other transportation options available to towns people like "UBER or Taxi."
Kevin Cunningham: He stated that while Dial-A-Ride helps handicapped and senior citizens, Plainfield needs transportation for the rest of the town. Additionally, he stated he would consider finding grants to help town people with transportation.
Question #6: Animal Control/Dog Mauling Lawsuit
All candidates agreed that the dog mauling was a horrific, terrible and tragic occurrence.
Vickie Meyer: She stated the Animal Control Officer position is in the town budget, and "If we can keep it, it would be fine." However, she would be willing to consider a consolidation plan for outsourcing the position if it saves money.
Cathy Tendrich: She stated it is important to have an Animal Control Officer in town vs. consolidating.
Dan Reale (Pictured Left): He stated, the town "needs cheap, local response." "If it's not broke, don't fix it."
Kevin Cunningham: He proposed an officer training program, governed by the police, as well as a training program for animal owners to include animal care and maintenance as well as understanding liability issues. He wants to keep an Animal Control Officer and not outsource, because response time is hours vs. days.
Question #7: Waste Dumping/Clothing Donation Boxes
Vickie Meyer: She stated, "Municipal trash handling is extremely expensive." She believes private is the way to go. She added, "I don't think that we should be in the garbage business at all."
Cathy Tendrich: She stated it is the property owner responsibility for clothing donation box dumping. She would explore the contract, because originally the town contracted for a budget which included 6,000 families, but only 2,100 families have passes, therefore the contract should be able to be adjusted accordingly.
Dan Reale: He proposed writing letters to property owner/businesses to clean up the dumping, then if not addressed, notifying the property owner's mortgage holders, insurance can clean it up, and they can foreclose on the property owner. Additionally, he proposed blocking property owners from being allowed to refinance.
Kevin Cunningham: He proposed putting a scale system at the transfer station and charging people per pound for the waste removal. He would calculate rates based on usage, with no cost to the town. Additionally, he would provide two free dump passes for low income taxpayers. Regarding the clothing donation boxes, he stated it is the property owner responsibility to clean up dumping on their properties.
Question #8: Town Library
Vickie Meyer: She is a "fan of library" and believes it is "essential to town." She wants to consider getting grants to build a new one as the Aldrich Library is outdated.
Cathy Tendrich: She stated a town library would be beneficial, but funding is needed.
Dan Reale: He proposed combining the Plainfield High School Library with Aldrich Library.
Kevin Cunningham: He stated he is for the town having a new library, however the cost to run and maintain could be a problem, unless within the library there are rentable conference rooms which could bring in revenue.
All three other candidates disagree with Mr. Reale's proposal of combining the high school library with Aldrich. They cited concerns about to much traffic during the school days, which would distract the school process. Also, the logistics of the high school library being located in the middle of the school building would be a potential problem.
You Decide: Who Won the Debate?
Authored by: Shannon Lee D