Waldron Blanks Lyman Memorial While Also Striking Out Nine
This article was published on: 04/23/18 10:47 PM by Mike Minarsky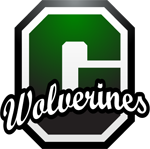 Maya Waldron threw a gem on Monday for Wolverines, allowing zero runs and besting Lyman Memorial by a score of 9-0.
Wolverines fired up the offense in the first inning, when Waldron singled on a 2-1 count, scoring one run. One bright spot for Lyman Memorial was a triple by Sidney Pankowski in the second inning.
Waldron earned the victory on the pitcher's mound for Wolverines. She lasted seven innings, allowing four hits and zero runs while striking out nine.
Katee Meese took the loss for Lyman Memorial. She surrendered nine runs on 12 hits over six innings, striking out three and walking zero.
Wolverines tallied 12 hits on the day. Waldron, Sarah Aviles, Kaitlyn Davis, and Hailey Bouchard all collected multiple hits for Wolverines. Waldron led Wolverines with three hits in three at bats.