Violent Fugitive Arrested
This article was published on: 03/24/16 3:52 PM by Mike Minarsky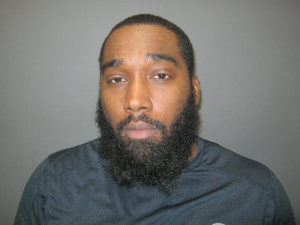 Members of the Plainfield Police Department received information that a convicted felon with active felony arrest warrants was hiding out at 289 Gendron Road in Plainfield. The convicted felon, Benjamin A. Cook (Age 26) of 26 Second Street in Norwich, had 3 active arrest warrants for Failure to Appear First Degree. The warrants were stemming from multiple arrests by the Norwich Police Department for Robbery, Burglary, Sale of Narcotics, Assault, and Strangulation. Benjamin Cook had been on the run for almost a year.
On March 23, 2016 at approximately 9:00 A.M., the Plainfield Police Department with its K9 Unit and the Norwich Police Department with its K9 Unit teamed up to apprehend Cook. Cook was subsequently located in the residence of 289 Gendron Road and was placed under arrest. During the arrest, Cook was found to be in possession of over 1 ounce of cocaine prepackaged for sale and marijuana.
Cook was transported to the Plainfield Police Department where he is being held on a combined bond of $127,000 for the following charges:
Failure to Appear 1st Degree (3 Counts)

Possession of Cocaine

Possession of Cocaine with Intent to Sell

Possession of Marijuana
Cook is schedule to appear at the Danielson Superior Court on March 24, 2016. The Plainfield Police Department is urging anyone with information about the sale of narcotics to contact the Plainfield Police Department at 860-564-0804 or at our anonymous tip-line at 860-564-7065.