Unknown Assailant Steals 9-Year-Olds Bike
This article was published on: 07/19/16 12:21 AM by Curt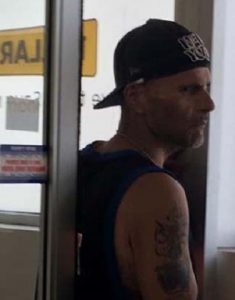 Hamden police are asking for the public's assistance in locating a man responsible for two robberies, one of which involved a nine-year-old boy.
Around 5 p.m. Friday, Hamden Police report a man tried to shoplift from the Dollar General on State Street. The suspect told employees that he had a gun and that he would shoot them. As he tried to leave the store, an employee shut off the power to the sliding glass exit door, but the suspect used a metal shelf to break the door.
Before the robbery, police say they believe the same man was involved in another robbery. In this incident, police say the man approached a nine-year-old boy who was riding his bike on Ridge Road. The man allegedly pointed the gun in the boy's face and stole his bike. Police say the bike was found outside of the Dollar General.
The suspect is described as a white or Hispanic male in his 40s. He was wearing a baseball hat at the time of the robbery.
If you recognize this man or have any information that could help police, you're asked to call them at (203)230-4040.