UFO's In Connecticut Still Unidentified, But Still Being Seen
This article was published on: 06/28/19 7:05 PM by Mike Minarsky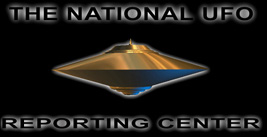 UFO's are not a thing of the past. There is the same amount of interest in them as there always has been. There have been more and more sightings in the last couple of years within Connecticut in some time. According to the Connecticut Post, there have bee 23 UFO sightings in 2019 in Connecticut getting data from the National UFO Reporting Center. According to the reporting center there were more than 100 in Connecticut in 2018.
The latest Connecticut sightings were in Hamden on June 23rd and Kent on May 21st. Jewett City's last reported UFO sighting came in on May 11, 2018 and according to the National Reporting Center, the following is what was reported:
Occurred : 5/11/2018 21:00 (Entered as : 05/11/2018 21:00) Reported: 5/11/2018 6:32:50 PM 18:32 Posted: 5/15/2018 Location: Jewett City, CT Shape: Changing Duration:45 minutes In the NW sky quite high above the horizon we witnessed what looked like a large star. We used stable binoculars to look closer and noticed that it was changing both color and shape. It was continually bright white and would occasionally have blue and red ends. At one time it changed into three oblong white balls and would return to it's original shape. Several times it almost looked like a pyramid. Before it was gone the three white balls moved up and down. There was always a "cloud" next to it that changed into a ball also. It was gone it an instant and we noticed that there was a wide white streak across the sky that stayed for quite a while. It was much too low and too wide to be a contrail. Went from NW to NE.
A resident of Norwich reported a "bullet like" object that was out of control on August 8, 2018 that hung around for about 5 minutes.
If you would like to learn more about UFO sightings and read reports of what others are seeing by reading their descriptions, click the link below
You can read the complete article in the Ct Post at the link below: