Two Hit By Train in Thompson, One Dead and Another With Life Threatening Injuries
This article was published on: 09/13/17 2:33 PM by Mike Minarsky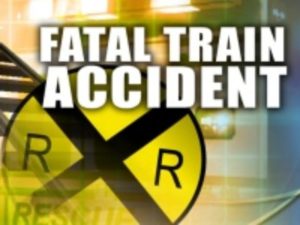 Thompson, CT. (September 13, 2017): Troopers from Troop D – Danielson are investigating a fatal train versus pedestrian crash.
On September 13, 2017 at approximately 1:26 a.m., troopers responded to the area of Buckley Hill Road and River Street in Thompson for the report of a pedestrian struck by a train. 
Upon arrival, troopers located Brittany Lefleche (dob 06/06/1989) of Thompson and Morgan Nordby (dob 1/02/1991) of Thompson, both of whom had been struck by a train.  Lefleche was conscious and alert but suffering from life-threatening injuries. Lefleche was transported to UMASS Hospital for further evaluation.  Nordby was located down an embankment, and pronounced deceased.
Train service was stopped at approximately 1:30 a.m., as troopers investigated. The scene was cleared at approximately 6:30 a.m.
The Office of the Chief Medical Examiner (OCME) responded to the scene and will assist in the investigation. The OCME will conduct a post-mortem to determine cause and manner of death.
The incident remains under investigation.