TROOPERS SEIZE GHB AND METHAMPHETAMINE FROM VEHICLE
This article was published on: 04/8/16 1:30 PM by Mike Minarsky
TOLLA
ND, CT (April 8, 2016) – Troopers from Troop C – Tolland have seized GHB ("date rape" drug), methamphetamine and other drug paraphernalia after serving a search warrant on a vehicle that was seized in relation to a March 3, 2016 traffic stop.
On March 6, 2016 Trooper Kaelberer #820 and Sgt. Gordon #222 of Troop C – Tolland applied for and were granted a search warrant by Rockville Superior Court for the suspect's vehicle.  On 04/07/16 the search warrant was served at Troop C. 
As a result of the systematic search of the vehicle the following contraband was located and seized:
1.25 ounces of methamphetamine
15 vials of suspected GHB (Date Rape Drug)
Approximately one half liter of additional GHB
Narcotics packaging material/narcotics paraphernalia and $100.00 U.S. currency. 
The Rockville States Attorney was made aware o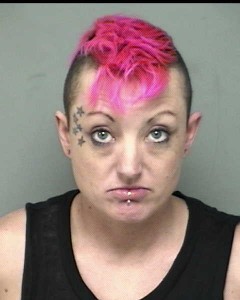 f these new findings and additional charges will be added.