Troopers Seize 300 Bags of Heroin in the "Quiet Corner"
This article was published on: 05/5/16 2:41 PM by Mike Minarsky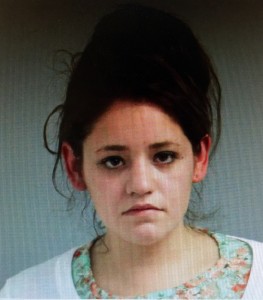 Brooklyn, CT. (May 5, 2016): Troopers from the Troop D-Danielson Quality of Life Task Force (QLTF) seized 300 bags of heroin in Brooklyn resulting in the arrest of one person.
On May 4, 2016 at approximately 8:10 pm, troopers from the Troop D QLTF were conducting narcotic interdiction on Route 6 in Brooklyn. Troopers observed a Volkswagen Passat traveling on Route 6 when it pulled into the Brooklyn Market and came to a stop.
Troopers continued to observe the vehicle as they witnessed what appeared to be drug activity occurring within and around the Volkswagen. QLTF Troopers approached the vehicle and interviewed the two occupants. Through the course of the investigation troopers were granted consent to search the vehicle. During the search, the passenger, Nicole Vondeck, stated she was carrying about 300 bags of heroin concealed on her body.
Vondeck turned the 300 bags of heroin over to troopers, at whi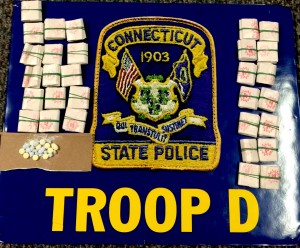 ch time she was taken into custody. Vondeck was transported to Troop D were she was processed and released on bond pending her court date.
The 300 bags of heroin were seized and transported to Troop D where they were held as evidence.