Troop D Looking to the Public to Help Solve Targeted Crimes
This article was published on: 10/2/17 5:28 PM by Mike Minarsky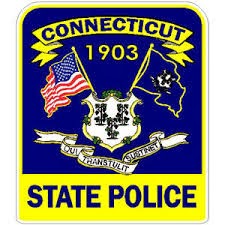 Troop D is investigating recent crimes that appear to be targeting the Arc of Quinebaug Valley. The Arc of Quinebaug Valley is a non-profit organization that benefits people and their families suffering from intellectual, developmental and other life-affecting disabilities.
Between 9pm Friday 9/28/17 and 9am Saturday 9/30/17 the Arc Redemption Center on RT 171 in Woodstock was burglarized resulting in the theft of an undisclosed amount of cash and severe damage to property inside the building. This is the second such incident in a week at that location.
Between 5pm Saturday 9/30/17 and 7am Monday 10/2/17 a transport van at the Arc offices on Cook Hill Rd in Danielson was vandalized causing serious damage to the vehicle.
Anyone with information about these crimes targeting a local non-profit organization is asked to contact TFC. Rondeau #393 at Troop D in Danielson – 860-779-4900 ext. 2000.