Troop D Danielson Announces DUI / Sobriety Holiday Checkpoints
This article was published on: 11/22/17 7:19 PM by Mike Minarsky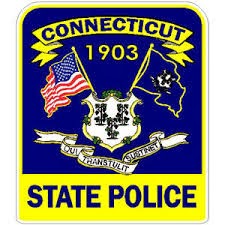 Saturday, November 25, 2017 between the hours of 6:00 p.m. and 2:00 a.m., Troopers from Troop D-Danielson and the Traffic Services Unit will be conducting a DUI/Sobriety Checkpoint in Killingly on Route 101 in the vicinity of Route 12.
In the interest of public safety, Troopers will be conducting this checkpoint in an effort to identify and arrest motorists who operate motor vehicles while under the influence of alcohol and/or drugs.
Troopers would also like to advise motorists that in addition to this DUI checkpoint, they will also be actively enforcing Connecticut's laws regarding speed limits, seatbelts requirements and aggressive driving and other violations.
By detecting and arresting drunk drivers, and deterring those who would otherwise drive under the influence of intoxicating substances, we can make the roadways in Connecticut safer for everyone.
Troop-D will be deploying additional Troopers throughout the holiday week and weekend to keep Northeastern Connecticut's roadways safe.