Thiefs Steal Cash and Cigs During Break-Ins in Plainfield Business Locations
This article was published on: 07/8/20 4:30 PM by Mike Minarsky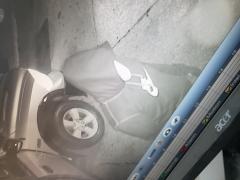 On July 8, 2020 at approximately 2:08 a.m. members of the Plainfield Police Department were dispatched to an alarm at the Sunoco Gas Station located at 704 Norwich Road along with an alarm at the One Stop Convenience Store located at 720 Norwich Road in Plainfield, CT. Upon arriving at both locations police noticed there was a forced entry made through the front door of both businesses.
An investigation shows that at approximately 2:00 a.m. a Silver Dodge Ram pickup truck pulled alongside of the front of the Sunoco Gas Station and 4 males exited the vehicle. While one suspect watched for police the other three suspects used pry bars to force entry into the business. While inside the suspects unsuccessfully attempted to access the ATM located within utilizing the pry bar. The suspects did however access a safe stealing $350.00 along with $320.00 worth of Newport Cigarettes taking from the shelving area.
The suspects then proceeded southbound on Norwich Road pulling alongside the front of One Stop Convenience Store located at 720 Norwich Road. At this business three suspects exited the vehicle and again utilized pry bars to gain entry to the business. One individual appears to have again remained outside as a lookout. While inside, the suspects stole $400 from both cash registers. The suspects left the business and drove in a north bound direction.
All suspects were wearing gloves, masks, and long sleeve pants and shirt. One suspect had a clearly identifiable "Nike" brand hooded sweatshirt. Two other suspects appeared to be wearing gray colored sweatshirts.
Police also note that similar incidents have happened in surrounding towns.
This case remains under investigation. Anyone with any information or leads to this investigation can contact Officer Diaz at (860)-564-0804.