Stolen Truck in Plainfield Under Investigation
This article was published on: 07/18/16 7:45 PM by Curt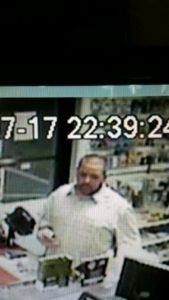 The Plainfield Police Department is currently investigating a stolen motor vehicle.
It's being described as a grey 2004 Toyota Tundra pickup truck, license plate CT REG 3540CY.
Police say it was stolen from the Mobile Gas Station on the five hundred block of Norwich Road in Plainfield.
The incident occurred around 11 p.m. on Sunday.
The person in the attached picture is wanted by police as a person of interest in this investigation.
They are looking for an identification.