Statement by Senator Somers Regarding Sue Hatfield and All Women Who Seek Public Office
This article was published on: 01/24/18 7:40 PM by Mike Minarsky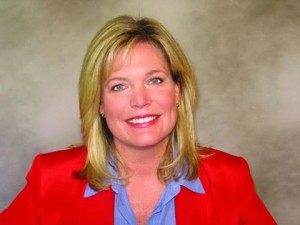 From the Office of CT State Senator Heather Somers (R-18):
HARTFORD, Conn. – Today State Senator Heather Somers (R-Groton) released the following statement regarding Mike Lawlor's , Undersecretary for Criminal Justice Policy and Planning in the Connecticut Office of Policy and Management, comments concerning Republican Attorney General Candidate, Attorney Sue Hatfield.
"Today I rise in support of Sue Hatfield and all other women who endeavor to make their state a better place by seeking an active role in our government by running for higher office," said Sen. Somers. "I am absolutely appalled and disappointed by the comments of Mike Lawlor in attacking an extremely qualified and capable prosecutor. It is hypocritical to say you support getting more women to run for office, but then you immediately attack a woman who enters a race solely because her party affiliation differs from your own."
Sen. Somers comments are in reference to a tweet that Mr. Lawlor put out in reference to Attorney Hatfield saying, "Wow, Connecticut gets its first full-force racist enabler candidate for Attorney General".
"I am calling on Mr. Lawlor to retract his statement and issue Attorney Hatfield a formal apology," said Sen. Somers.
"As a woman, as mother of two-daughters, as a leader in this state I cannot and will not sit idly by as a hypocrite sits behind his twitter handle and levies attacks that are baseless and unfounded," said Sen. Somers. "I hope that in the future, regardless of party, we can work together to support the amazing women who step-out and stand-up for what they believe in. We need women like Sue to show future generations of Connecticut women that it's ok to take a stand. There is no question that we need more women in politics on both sides of the aisle and we should be looking for ways to build these women up, not tear them down."
Sen. Somers also announced today that she is hosting a "Coffee and Conversation" event this Friday, January 26, 2018 from 8:00 to 9:00 a.m.  The event will be at the Green Marble Coffee House located at 8 Steamboat Wharf in Mystic.  This event is open to the public.