State Rep. Rick Hayes Endorsed by CT Independent Party for Reelection
This article was published on: 09/9/20 12:32 PM by Mike Minarsky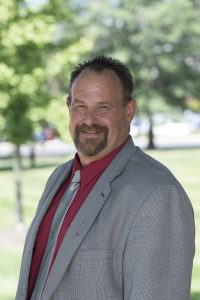 "I proudly accept the endorsement of the Independent Party," Rep. Hayes said. "They endorsement my campaign in 2018, and I am honored to have their support once again. Since becoming a state representative, I have always tried to serve the residents of our district with honor and respect for all. Everyone deserves a right to be heard, and to be represented fairly. The towns of Killingly, Putnam, and Thompson are independent communities that believe in local control, fiscal responsibility, and in personal freedoms and responsibility. I am humbled by this endorsement, and if reelected, I will continue to bring a balanced, pragmatic approach to state government. I hope to earn my district's vote once again."
A Putnam native, Rep. Hayes has a distinguished record of service to his local community. He served on the Putnam Police force for 32 years as a patrolman, detective, and captain. Most recently, he served as the departments Chief of Police for the final 12 years of his tenure. In addition, Rep. Hayes served as Thompson's Fire Marshal, and currently serves on the Putnam Board of Selectmen.
In the state legislature, Rep. Hayes has been a strong advocate for the appropriate use of taxpayer dollars, law and order, Second Amendment rights, public health and safety enhancements, and initiatives to grow Connecticut's economy. He considers each issue on its merits and has always voted with his constituents' best interests in mind.
Rep. Hayes was elected to the Connecticut General Assembly in 2018 after defeating Democratic challenger Larry Groh.
Election Day is November 3, 2020.