State Rep. Brian Lanoue Responds to Situation Regarding Mobile Home Park Business
This article was published on: 02/6/20 10:28 PM by Mike Minarsky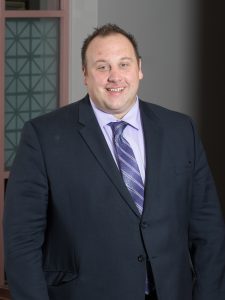 You have likely heard, from one source or another, about my family's struggle with our mobile home park business. The mobile home park, which has been in our family for decades, was acquired by my parents not long after they were married. They ran it together, happily, until my father's passing in 2012. Upon his death, I felt that it was my responsibility to help my mother in what could only be described as a painful time for both of us.
Our family business, which has always been a source of passion and pride for us, is now under the management of a court-appointed receiver. While we made every attempt to secure the financing needed to bring the property into compliance, we were unsuccessful, and our personal financial situation prevented us from performing the required work in the absence of a substantial bank loan. As you can imagine, discussing any of this in a public forum is difficult, but as your state representative, and as a public figure who has worked diligently to earn your trust, I want you to know that I have done everything possible to prevent us from getting to this point.
The articles that have been published about my family business and the ongoing legal proceedings only tell a small part of the story, but what cannot be conveyed is the emotional and mental toll these events have taken on my family, and me. With that said, I do not seek your sympathy, nor do I want it. That would be unfair and self-serving, but what I do ask for is your understanding.
Unfortunately, my story is not unique as there are many others in our community, and across Connecticut, who have fallen on hard times in their pursuits of entrepreneurship, and a better life. As your voice in Hartford, I will continue to do my job advocating for our district even as I deal with personal matters in my own life because that is what you elected me to do. With the new session about to begin, I look forward to getting back to work on your behalf, serving the great people of the 45th District.