State Police: Putnam "Runnings" Store Employee Kept Cash Instead of Depositing It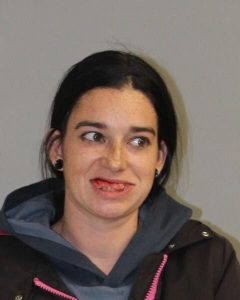 On November 23, 2018, Troopers began an investigation in regards to a larceny of cash and checks at the Putnam Running's store, located at 44 Providence Pike. It was determined that over $12,500 had gone missing over multiple weeks. Through the course of investigation, to include the seizure of video footage, deposit slips, employee records, and numerous interviews, it was determined that the accused 30 year old Cathlynn Frazier, an employee of the store, had been keeping the store's daily earned money and not depositing it.
On Wednesday,  December 5, 2018, Frazier was located and arrested under the strength of an arrest warrant and was charged with Larceny in the Second Degree. She was released on a $10,000 non-surety bond and is scheduled to appear at the Danielson Superior Court on 12/18/2018.
Source:  Troop D Quality of Life Task Force
Clothing Best sellers