State Police and DEEP Officials Resume Search in Pachaug Pond
This article was published on: 01/9/18 11:04 PM by Mike Minarsky
State Police and DEEP officials were back on Pachaug Pond on Tuesday looking for 56 year old John Dubois, who allegedly fell through the ice while on his snowmobile, December 16, 2017.  A DEEP official, Sgt. Jim Kane, stated that DEEP needed to wait for the ice to thicken a bit to get additional equipment on the ice.
CLICK FOR AUDIO BEFORE NEXT SEGMENT
Today marked the first time the pond had been searched since Christmas Eve. The site that searchers targeted today was chosen based on a triangulation of the area where the snowmobile had originally been found. This area today was marked with two Christmas trees near the dam. Sgt. Kane stated that they do not believe the victim's remains are in the dam because the water current is mostly at the surface of the pond. Sgt. Kane further explained that "we didn't have any success today,"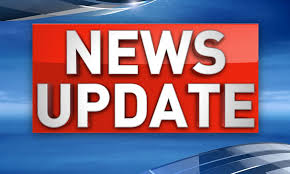 therefore the search is a recovery effort but has been suspended now until further notice.