Stabbing Leaves Willimantic Woman in Critical Condition
This article was published on: 09/25/16 9:36 PM by Curt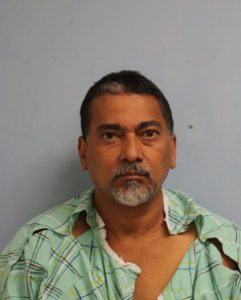 Angel Mendez Alvarez, 53, of Willimantic, was arrested Saturday night and charged with attempted murder, after Willimantic Police were called to the scene of a domestic dispute stabbing at 10:50 p.m.. Police discovered a female victim in the driveway with multiple stab wounds to her back. The victim was transported to Windham Hospital and then airlifted to Hartford Hospital where she is in critical condition.
Alvarez was taken to Police Headquarters where he is being held on a $1,000,000 bond and faces charges of attempted murder, assault, and violation of a protective order.
He is scheduled to appear in Danielson Superior Court on Monday.