Sprague Resident Trooper Makes Recovery Of Trailer and Other Items
This article was published on: 09/18/20 12:04 PM by Mike Minarsky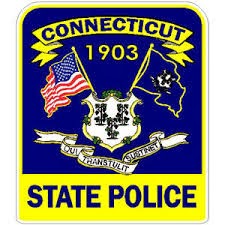 The Sprague Resident Trooper along with Trooper's from Troop E and local police departments in the investigation pertaining to stolen trailers. So far the Sprague Resident Trooper has recovered one trailer, one car carrier trailer, and a wood splitter. The investigation is active, suspects have been identified, and arrests are pending. The Sprague Resident Trooper asks the public to please call the Resident Trooper's office at 860-822-300 ext 207 if anyone has information on these Larcenies.
While conducting surveillance, the Sprague Resident Trooper observed a vehicle matching the description previously identified in the trailer thefts. Two arrests were made on scene. At the time of the traffic stop 38 year old Jessie Brochu was taken into custody on a separate criminal arrest warrant and found to be in possession of narcotics. Brochu was held on a $50,000 bond pending court on 9/18/20.
46 year old Lawrence Dorr  was summoned at the scene on additional motor vehicle charges and is scheduled to appear in court on 10/6/20.