Sparkman Announces Bid For 12th Term as Lisbon First Selectman
This article was published on: 06/24/19 7:05 PM by Mike Minarsky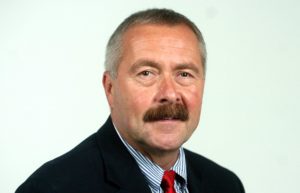 First Selectman in the town of Lisbon Tom Sparkman was a guest on the SNSN morning show on Monday and spoke of a variety of topics concerning the town of Lisbon.
One topic that people area still asking about and suggesting is that the gas station that is getting re-modeled and re-worked opposite of McDonlad's on Route 12. People are still questioning if that is going to be a Cumberland Farms location. "No, it will not be a Cumberland Farms" says Sparkman. The location is supposedly going to be a Sam's Food Store location, with a drive thru. It's unknown what the drive thru is going to be used for but there is still meetings left with the Lisbon Planning and Zoning Committee that has to happen before that part is finalized.
Sparkman also talked about the town's spring cleanup which was a success and is now over.
The Fall Festival is coming to Lisbon on September 27-28 of course complete with Clam Chowder and Clam Fritter's which is popular every year. The annual road race will once again be part of the Fall Festival.
Coming up in the next couple months the town is going to be presenting a proposal of a new Fire Department to the residents of Lisbon in in which the town is currently working with an architect.
Sparkman spoke on the Eversource gas line project and how Townhouse Rd is going to be open to local traffic only starting June 24 and going through August 23, 2019. There's also a possibility that the town could switch the schools and town buildings over to natural gas in the future and become a micro grid.
Last but not least, Mr. Sparkman announced first on SNSN Radio that he will be running for his 12 term as First Selectman in the Town of Lisbon