Somers Man Arrested on Child Pornography Charges
This article was published on: 04/7/17 9:55 PM by Mike Minarsky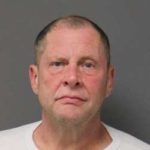 After almost a year long investigation, Troopers from Troop C arrested Dean Bauer (D.O.B. 7/25/53) of Somers, CT. Back in June of 2016, Trooper Hoyt was dispatched to a residence in Somers regarding a derogatory Instagram post where the complainant said her face had been digitally placed on a nude body. After looking at who posted the photo (Instagram user:  Xinweiko ), Trooper Hoyt investigated further and found that numerous friends of the original complainant were also exploited on this users Instagram, and all confirmed that the pictures were digitally made. In August, Trooper Hoyt served a warrant to Facebook Inc, who owns Instagram, to gain access to all information about user Xinweiko. During the following two months, multiple warrants were written out and further information was gathered via Facebook, Instagram, Photoprint, and finally Cox Communications to obtain the IP address of the user. Once the IP address was traced, Trooper Hoyt found that IP address 68.0.229.84 which was logged in on June 26, 2016 at 14:35 hrs, was Dean Bauer. Cox Communications also forwarded a series of emails from Bauer's email account that were sexual in nature. It is unclear if the emails are fact, or fantasy, but all were signed with "Deano xx".
On November 9, 2016, Dean Bauer went into Troop C and spoke with officers knowing full well he was allowed to leave at any time. During this voluntary interview, Bauer admitted he had accounts on various pornography sites, and that most of the videos he looked at involved homosexuality. While he was a user of a certain pornography site (xhamster) he met a man named Bill. Bill and Dean exchanged a few homoerotic stories, but Bauer insisted that they were just stories, not reality. On that same day, a search warrant was served for Dean Bauer's electronics related to this case. The following was collected:
-Cyberpower PC tower computer
-HP Laptop computer, Model 15-F162dx
-HP all in one computer, Model 21-2027c
-HP Compaq dx2200 Microtower
-ZTE cell phone belonging to Bauer
Once all the evidence was downloaded onto a thumb drive, the DESPP (Division of Scientific Services, Computer Crimes Electronic Evidence Laboratory) found many deleted videos of what appears to be adults having sexual relations with prepubescent people, both male and female. This evidence was what the officers needed to arrest and charge Dean Bauer on 4/6/2017 with: Illegal Possession of Child Pornography in the 3rd Degree. He is being held in lieu of a $50,000 bond and will appear in court on 4/19/2017 in Rockville, CT.
Source: CSP 4/6/17