Social Media Town Policies, Who's Protected… Town Personnel?? Residents?? or the Town?
This article was published on: 08/18/20 4:29 PM by Mike Minarsky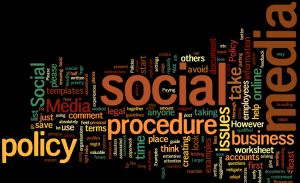 At Monday's recreation commission meeting, the rec board says they are going to be proactive and wants to make sure that they get to keep their Facebook page since they feel that the town is used to it and is where a lot get information.  The page has been in existence since 2012. There is now even a petition on change.org set up by a rec commission member looking for signatures in support of keeping the social media outlet. Rec commission member Sarah Seifert states the board is trying to get ahead of this policy change in order to keep our page the way it is.
This is all stemming from the latest Board of Selectman meeting an August 11, 2020 where the board has stated that they are looking at drafts for a possible social media policy in regards to town employees.  One of the guidelines the Selectmen are using is the policy used by Griswold Public Schools, a policy that they already have in place..  A town policy was already in the works being authored by the previous finance director, Julie Marcotte.
At the time of the meeting, First Selectman Todd Babbitt mentioned that he had sent samples of policy to the other Selectmen for review that he had requested.  This is not to say that the Board is going to put a social media policy in effect, but there is serious talk about it.  Something that should have happened a long long time ago.
Is the town of Griswold looking to put a social media policy in place for the entire town or employees.  Or perhaps, both.
As mentioned, Griswold Public Schools has an internet / social media policy, and it is online and available for public viewing.  In section 4218.51 of the GPS policies it states:
Personnel – Certified-Non-Certified
Rights, Responsibilities and Duties
Acceptable Computer Network Use (Employee Use of Technology)
1.  Guidelines for the use of social networking sites by all employees of the Griswold Public Schools:
Social networks are rapidly growing in popularity and used by all ages in society. The most popular social networks are web-based, commercial, and not purposely designed for educational use. For individuals, social networking sites provide tremendous opportunities for staying in touch with friends and family.
·  Do not accept currently enrolled students as friends on personal social networking sites. Decline any currently enrolled student-initiated friend requests. Do not initiate friendships with currently enrolled students on social networking sites. Remember that people classified as "friends" have the ability to download and share your information with others,
·  When posting items or photos to personal social networking sites do not include sexual content or items that exhibit or advocate the use of drugs or alcohol. Exercise good judgment in all online activities.
·  Do not discuss students, policies, or school personnel on personal social networking sites.
·  Inappropriate contact with currently enrolled students via social networking sites is prohibited.
2.  Guidelines for the use of educational networking sites by all employees of the Griswold Public Schools:
Educational networking sites are also growing in use. These sites are used by educators for both professional development and as a teaching tool, and are usually restricted to selected users and not available to the general public.
The district does recognize the value of student/teacher interaction on educational networking sites. Collaboration, resource sharing, and student/teacher and student/student dialog can all be facilitated by the judicious use of educational networking tools. Such interactivity is a critical component of any online class and can greatly enhance face-to-face classes.
·  Let your administrator, fellow teachers, and parents know about your educational network.
·  Have a clear statement of purpose and outcomes for the use of the networking tool.
·  Establish a code of conduct for all network participants.
·  Do not post images that include students without parental release forms on file.
·  Pay close attention to the site's security settings and allow only approved participants access to the site.
·  If a staff member learns of information on the educational networking site that falls under the mandatory reporting guidelines, he or she must report it as required by law.
·  Inappropriate contact with currently enrolled students via educational networking sites is prohibited.
3.  Guidelines for the use of e-mail by all employees of the Griswold Public Schools:
·  E-mail contact with currently enrolled students should be through the District's computer system.
·  E-mail contact with parents/guardians/families should be through the District's computer system.
·  Currently enrolled students should not be contacted using personal e-mail accounts in non-emergency situations.
·  Inappropriate contact with currently enrolled students via e-mail is prohibited.
The personal life of an employee, including the employee's personal use of non-District issued electronic equipment outside of working hours (such as through social networking sites and personal portrayal on the Internet) will be the concern of and warrant the attention of the Board if it impairs the employee's ability to effectively perform his/her job responsibilities or if it violates local, State, or federal law or contractual agreements. Unprofessional conduct may subject the employee to disciplinary actions consistent with State law, federal law, and/or Board policy.
These actions from the Board of Selectman may quite possibly be in response to a sharing of a Facebook social media post with information regarding Tropical Storm Isaias that has since been deleted. Selectman Jared Picco went on record as to say (which was not part of the minutes that were posted) "If our employees are using social media, which is absolutely fine, at the end of the day, even if it's your personal account, your're still representing the town of Griswold.  I represent the office of Senator Heather Somers, and if I post anything on my personal account that is can be seen as derogatory, offensive, what have you, I have a consequence to that and I think that is something that we should look at going forward"
The schools policy will not work for the town, simply put.  Whatever the policy or policies that are adopted by the town, there also needs to be certain considerations regarding both the Senior Center and Parks and Rec.  For years, both organizations within the town have had social media outlets.  They need to continue that.  I'm not thinking to look at the town website or Parks and Rec to find out about a foot clinic or other senior health and wellness programs.  I'm thinking go to to Senior Center (or the Senior Community Wellness Center).  I also would not think to go to the Senior's page to find out about town preparedness during a storm.  Generally, it doesn't happen, however, the answer isn't one big all knowing all seeing Facebook page either. They NEED to be separate.  They have been for years, it will on'y cause confusion and lots of calls and emails wondering what happened to the info.
The residents should be deciding on how it's structured.  They are the ones benefiting from the info and causing confusion on where to find it.