Sen. Somers Supporting Legislation That Assists Craft and Microbreweries in Connecticut
This article was published on: 03/8/18 9:46 PM by Mike Minarsky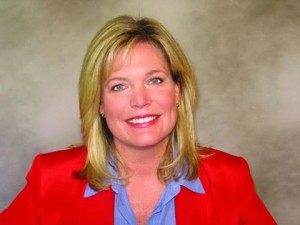 HARTFORD, Conn. – State Senator Heather Somers (R-Groton) testified Tuesday, March 6 in support of legislation that would address and increase the 9 Liter limit per day per person that is imposed on the sale of off-premise craft and microbreweries within Connecticut. "Craft breweries and microbreweries could be a booming business here in Connecticut, in fact there are more than 60 locations around the state which make Connecticut a destination for craft brewery enthusiasts and tourists alike," said Sen. Somers. "This arbitrary law unnecessarily restricts the amount of beer that small businesses can sell and the amount that consumers can purchase. The proposed legislation lifts this arbitrary limit and would establish a policy that would encourage local economic development and create local jobs; all while increasing revenue to the state. This is a first step in increasing tourism associated with our microbreweries which is the largest growing business sector throughout the Northeast – with the exception of our state."
Currently in Connecticut craft breweries and microbreweries can only sell 9 Liters per day per person. Most craft beer packaging is configured in 6, four-packs in a 24 can case flat. This random law amounts to clumsy packaging and a waste of both material and money. These craft breweries are also unable to sell kegs directly to consumers which present a major limitation. All of these inconveniences are then translated into the end price – which consumers ultimately pick up.
"At the end of the day this comes down to the livelihood of our craft breweries and the livelihood of our Connecticut families," said Sen. Somers. "If you take a very short drive up to Massachusetts, consumers can purchase an unlimited amount of craft brews, but here they cannot even purchase an entire case. It is time to give our craft breweries the tools they need to be competitive with other breweries in near-by states. This legislation is about empowering young entrepreneurs to stay in Connecticut and pursue their passion. These businesses are just looking for the legislature to adapt to what our local consumers are demanding."
"As the Taproom Manager of The Beer'd Brewing Co., I routinely see how much the 9 liter limit law affects our business. Customers consistently 'max out' or take their 'full allotment' of beer – a solid indicator that there is a desire to purchase more product. The fact that we are turning away more money is sad for a business that could grow and flourish even more than it has. The majority of our sales are generated directly in our taproom, meaning if we could sell more, we could grow more. Limiting these craft breweries to such a point that we tell customers on a regular basis they cannot purchase more means we are turning away money from us and from Connecticut. We have many customers who come to our taproom from other states and are unaware of Connecticut's outdated law. They come in believing they can purchase at least a case of our beer and are typically stunned when they discover they can only leave with 4 of our 4-packs. This does not even cover all of the brands we can have available at one time. I would love to see us be in a place that we can eliminate or raise our liter limit to better service our customers," said Kelly Clorite, Taproom Manager of The Beer'd Brewing Company.