Sen. Heather Somers Speaks Questioning Support From Ned Lamont
This article was published on: 07/10/18 8:38 PM by Mike Minarsky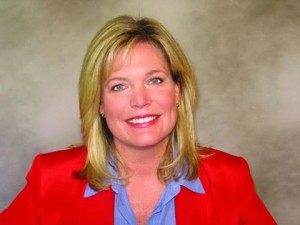 GRISWOLD, Conn. – State Senator Heather Somers (R-Groton) and Senate Republican President Pro Tempore Len Fasano (R-North Haven) released the following statement regarding Ned Lamont's press conference today concerning the proposed Griswold Gun Range.
"I appreciate Mr. Lamont's sudden support for Griswold's efforts to oppose the gun range. However, if he truly cares about this issue, I would hope he would spend more time trying to convince Governor Malloy, someone who has praised him before, to drop the gun range in Griswold completely," said Sen. Somers, who represents Griswold. "I have worked closely with the people of Griswold to make a strong case against this project and I hope Mr. Lamont is serious about opposing what his party has pushed forward. The whole process has raised serious questions; from the sweetheart deal given to a state employee who will sell this property for nearly five times its assessed value, to the process used to put a facility in Griswold when the town is completely opposed to it and has passed an ordinance to not allow a gun range in its borders, and finally to the quality of life of the people of Griswold and the impact to the environment. Instead of a press conference, Mr. Lamont should be pressuring the governor who has been supportive of him to request no possible further bonding for this project and allow the quiet corner to stay quiet."
"I find it very odd that Democrats would now suddenly speak out about the gun range when their party is the whole reason this gun range is going in Griswold," said Sen. Fasano. "The Democrat administration forced this through, and then every Democrat in the State Senate voted against a bill that would have stopped the gun range. If Republicans had just one Democrat vote with us we would have been able to stop this gun range. But instead, even Democrats from eastern Connecticut refused to stand up to protect Griswold. Democrats also had to use Lieutenant Governor Nancy Wyman to break the tie vote to move the gun range forward. For Democrats to now all of a sudden during campaign season find their voice on this issue seems disingenuous. They speak out when they are looking for votes, but were silent when it mattered most."
Senate Bill 424, sponsored by Sen. Somers, would have required the proposed gun range property to become part of the Pachaug State Forest which surrounds the land, saving the property from being used for the gun range. All 18 Democrats voted against the bill, and 18 Republicans voted in favor. Lieutenant Governor Nancy Wyman broke the tie to kill the bill and allow the gun range to move forward.