Scooter Accident Sends 2 To For Medical Attention ***UPDATED***
This article was published on: 07/20/20 12:02 PM by Mike Minarsky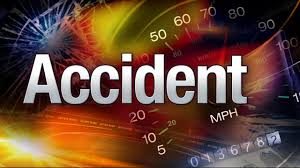 At approximately 5:30 on Sunday July 19, there was an accident involving a moped with a driver and one passenger in the area of McKenna ave, just north of the borough of Jewett City.
The Jewett City Fire Department, along with American Ambulance and Connecticut State Police all responded to the call.  Traffic that was coming into Jewett City was diverted and asked to turn around to take Lily Pond Rd to Geer Rd, to get to or through the borough.
Both people that were on the scooter were taken via American Ambulance for treatment of their injuries.
This is a developing story and SNSN Radio will report as more information becomes available.
***UPDATE***
The vehicle was Volt RX-50 (the one pictured below is not the actual vehicle from the accident) which was ridden by 52 year old Stacy Bodge of Griswold and minor.  Bodge was driving South on Rt 12 when she lost control of the moped, struck a guardrail, and fell on the left side.  Both occupants were transported to Backus Hospital for suspected minor injuries.