Routine Traffic Enforcement in Plainfield Yields 52 Bags of Heroin
This article was published on: 04/26/16 11:42 AM by Mike Minarsky
O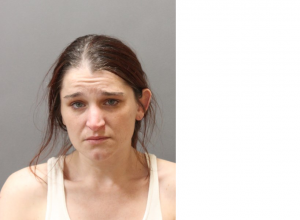 n April 23, 2016 at approximately 11:56 P.M., the Plainfield Police Department arrested Jocelyn Magalis, 33, of 17 Palmer St., Danielson, CT. While conducting traffic enforcement in the area of Old Norwich Rd., Plainfield, CT, Magalis was pulled over for Failure to Obey Stop Signal. Throughout investigation Magalis was found to be in possession of 52 bags of heroin.
Magalis was subsequently placed under arrest and charged with Failure to Obey Stop Signal (C.G.S. 14-299), Possession of Narcotics (C.G.S. 21a-279(a)), and Possession of Drug Paraphernalia (C.G.S. 21a-267(a)).
Magalis was released on a $10,000.00 bond and is scheduled to be arraigned at Danielson Superior Court, G.A. 11, on May 9, 2016.