Route 12 Taco Now to be Located "At the Corner of Determination and Hope"
This article was published on: 09/30/20 11:36 PM by Mike Minarsky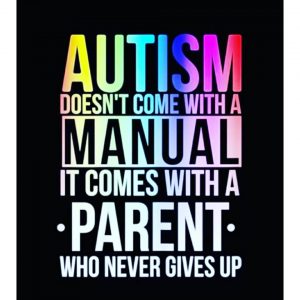 You may know Elizabeth Zvingalis Brown as the owner of Route 12 Taco Tex Mex Grill which gained instant popularity on, well, Route 12 Plainfield just over the Griswold/Plainfield line. They since moved across the street about 500 feet up the road to a larger facility. Yes, still on Route 12, otherwise they would have to go through a name change, and who wants that after you're established.
After going through some bumps in the road with the larger facility (but the taco salad which I always get remains delicious) with basic business growing pains, it happened.
Welcome, Covid-19.
Brown shut the restaurant down at the beginning of the Pandemic, and leaving customers wondering if they were ever going to return. Well, wait no more, Route 12 Taco will be returning sometime at the end of October of 2020, if not before. Personally, I can't wait. Although the restaurant will be re-opening, she wanted something else. A dream, that she wanted to make a reality.
Adjacent to the restaurant, will be a brand new facility which she says "has been a dream of mine for a long time." With spending many years directing Autism programs and services at United Services in Danielson and also having an autistic daughter who is now almost 21, The field of Autism is where she wants to be and she is setting up shop "At the Corner of Determination and Hope" which is her new company's name. "We have worked hard and it's been a long process and we're really excited to be able to begin this work" said Brown in an online interview.
Elizabeth Brown goes on to say "We have been approved to provide employment services, group day, personal supports and in-home supports as well. So we will have some staff working at the site while others are in the community providing care in people's homes. Similar to services provided by the ARCs and Seabird Enterprises (The Victorian in Plainfield). Our model looks very similar. All referrals have to be for people that are already approved for services through DDS." She also credits 45th District Representative Brian Lanoue where "he has been a huge supporter of this project and I'm thankful for his help in bringing this program for individuals with disabilities to the region."
Brown was asked if clients would also be working in the restaurant, "Absolutely! Our goal is to provide the work experience with wrap around teaching, job coaching and vocational support for the folks we serve. We will have the 2 storefronts (restaurant and store next door) for now. Then bringing back the catering company once Covid is behind us. We also have a goal of adding a greenhouse/agricultural component in spring 2022 to add even more job opportunities."
More information for "At the Corner of Determination and Hope" will be forthcoming in future days and months.