Reps Dauphinais and Lanoue to Host Business Forum in Plainfield
This article was published on: 12/3/19 9:47 PM by Mike Minarsky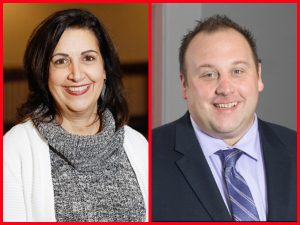 State Representative Anne Dauphinais (R-44) and Brian Lanoue (R-45) are inviting local business owners, employees and members of the public to join them for a legislative update and discussion about decisions made during the  2019 session that directly impact the business community.   Among the topics lawmakers will discuss include the state's new paid family and medical leave program, an increase to the minimum wage, changes to the pass-through entity tax, and a business filing fee increase.
The event will be held on Wednesday, December 11, 2019 from 6:30-8:00 PM within the dining area at the Plainfield Senior Center, 482 Norwich Rd, Plainfield.
Following the forum, the legislators will answer questions. This event is free and open to the public.  For more information please contact Reps. Dauphinais or Lanoue at (800) 842-1423 or via email at Anne.Dauphinais@housegop.ct.gov, Brian.Lanoue@housegop.ct.gov.