Rep. Lanoue's Bill Requiring Mandatory Background Checks for Camp Counselors Receives Joint Favorable Report
This article was published on: 03/8/19 10:16 PM by Mike Minarsky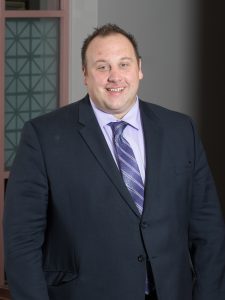 HARTFORD – State Representative Brian Lanoue (R-Griswold, Lisbon Plainfield, Sterling, Voluntown) praised the Committee on Children for given his bill, H.B. 5165, a joint favorable report. The proposal has now become a committee bill and has been filed with the Legislative Commissioners' Office.
"I am thrilled with the committee's decision to give a favorable report to this important bill," said Rep. Lanoue. "When parents send their kids to camp, they want to know the individuals watching them have been vetted and do not pose any danger. Although background checks are not bulletproof, they provide an added layer of protection that will give parents some piece of mind. I do want to make clear that this is not an attack on youth camps as they provide a great service to their communities. Rather, this proposal is designed to reduce the alarming number of cases involving assaults on children, and for that reason, this bipartisan legislation could not have come at a better time. I thank the committee for their support and look forward to seeing this bill become law."
Under Rep. Lanoue's proposed bill, H.B. 5165, An Act Requiring Background Checks for Prospective Youth Camp Employees, each person operating a youth camp must require a prospective employee to undergo a background check before an offer of employment can be extended. Any information acquired during the process must be kept on file and will be subject to inspection by the Office of Early Childhood. The background check would look for any instances involving neglect, abuse, sexual misconduct, or any other criminal conviction.
If it passes both chambers and is signed into law by Governor Lamont, it will take effect on July 1st, 2019.