Rep. Lanoue Votes with Law Enforcement by Voting Against Police Accountability Legislation
This article was published on: 07/25/20 5:01 PM by Mike Minarsky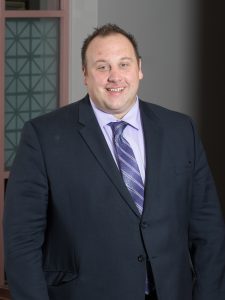 Hartford – After hours of debate in the early morning hours on Friday at the State Capitol, the House of Representatives passed HB-6004, An Act Concerning Police Accountability, by a margin of 86-58. The vote came moments after the Republican Amendment, which would have removed Section 41 from the bill, which would have stricken the language ending qualified immunity, came up one vote short in a 72-72 tie.
State Representative Brian Lanoue (R-45) was strongly in favor of the Republican Amendment that just fell short of passage. Putting an end to qualified immunity now exposes police officers and their municipalities to civil lawsuits that could have major implications for cities and towns.
"I believe strongly that ending qualified immunity is ultimately going to put our police at greater risk, it puts them and their families in jeopardy. An officer in some cases only has seconds to make sound judgement in their decisions, this bill greatly impacts their ability to do so with clarity. Now, our law enforcement personnel will have to question every decision they make in what can often be described as impossible situations. My biggest concern is that an officer might hesitate to take proper action, which in some cases, could put them and innocent citizens in greater danger. This bill is going to impact departments across Connecticut. It will be very challenging to recruit quality candidates for these important roles without giving them the legal protection they deserve in order to protect us."
Included in this bill are mandates to municipalities that are not fully reimbursed creating further financial difficulties for local communities already hit hard by the COVID-19 pandemic. These mandated purchases of body and dashboard cameras will only be reimbursed up to 30%-50% of the cost, data storage cost will be entirely up to the municipalities after the first year if the bill passes the Senate. The other issue for our towns will be retention of existing officers and recruitment of new ones. "The unfunded mandates included in this bill will hurt the towns in my District. With budgets already tight across the area, I couldn't see voting for a bill that would keep asking our taxpayers for more of their hard-earned money. We have to ask ourselves as lawmakers, when is enough, enough?" Rep. Lanoue added.
HB-6004, An Act Concerning Police Accountability, will now make its way to the Senate which is scheduled to go into special session on July 28th.