Rep. Lanoue Supports Amendment Increasing Penalty for Firearm Theft
This article was published on: 05/9/19 6:47 AM by Mike Minarsky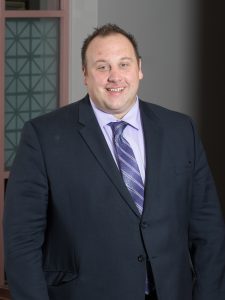 HARTFORD – State Representative Brian Lanoue (R-Griswold, Lisbon, Plainfield, Sterling, Voluntown) voted in favor of a Republican amendment, LCO 8162, which would seek to improve a flawed legislative push from the Democratic majority in the House to levy a criminal penalty on law-abiding gun owners. The amendment would have increased the penalty for individuals who steal firearms from motor vehicles.
"Our amendment would have increased the penalties for criminals who steal handguns from motor vehicles because these are the people we should be going after," Rep. Lanouesaid. "Unfortunately, our amendment failed and the final bill that passed points the finger at responsible gun owners who choose to leave their pistols or revolvers in their own cars. It makes no sense. Why are we punishing the individuals who are robbed, but not the ones who steal?"
"Although we managed to pass an amendment reducing the punishment for the first offense from a class D felony to a misdemeanor, I still could not support the final bill," Rep. Lanoue added. "People use firearms for hunting, for sport, and, most importantly, for protection. If this bill becomes law, it will place an unfair burden on gun owners and will make it more difficult for people to access their firearms in an emergency situation. I wish we could have done more to stop this legislation, but I hope my district knows that I will continue to do what I can in Hartford to protect their Second Amendment rights."
The original bill proposed by legislative Democrats would have made it a class D felony to leave a firearm in a car or truck unattended if the device was not stored in a trunk or safe. A class D felony is punishable by a five year prison sentence and/or a $5,000 fine. The final Republican amendment of the debate, LCO 8223, reduced the first time offense to a misdemeanor and allows gun owners to store their devices in locked glove compartments.