Rep. Brian Lanoue Praises Decision to Abandon Griswold State Gun Range Plans
This article was published on: 01/25/19 8:20 PM by Mike Minarsky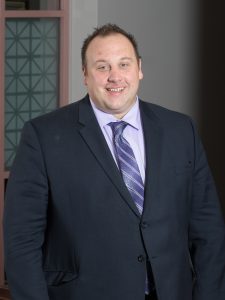 GRISWOLD – State Representative Brian Lanoue (R-Griswold, Lisbon Plainfield, Sterling, Voluntown) praised today's decision to abandon plans for a new state gun range in the town of Griswold – a conclusion that will surely provide relief to thousands of concerned residents in the surrounding communities.
"I would like to thank Governor Lamont for keeping his promise to the people of Griswold and Voluntown, and special thanks to State Senator Heather Somers and the members of 'Save Pachaug Forest' for their tireless work," said Rep. Lanoue. "These individuals fought hard to stop this project, and they prevailed. This is an example of how ordinary people can influence their government and make good things happen. We can all learn from them. We look forward to moving ahead and addressing other issues facing our communities in the same fashion."
The proposed state gun range faced strong opposition from local residents and communities. Concerns ranged from a decline in property values to largely economic implications, including a decrease in tourism to Pachaug Forest, which would have bordered the gun range. Although Rep. Lanoue recognized the need for a suitable training facility for Connecticut's state troopers, he and other local and state leaders agreed that Griswold was not the appropriate location.