Prisoner Re-Arrested After His Calls Were Monitored About Contacting His Victim
This article was published on: 05/4/20 3:32 PM by Mike Minarsky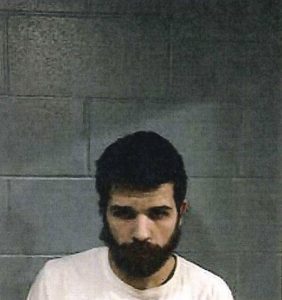 On May 4th, 2020 at 9:33 AM, the Central District Major Crime Squad arrested 28 year old Anthony Lacoursiere in connection with an on going sexual assault/domestic violence investigation first initiated by the Old Lyme Police Department and Troop F Westbrook Connecticut State Police on 1/1/2020.
Laccoursiere was arrested and charged with Violation of a Protective order and Witness Tampering. Lacoursiere was held on a $50,000 bond. Lacoursiere was first arrested in connection with this incident on 1/20/20 and has been in the custody of the Department of Corrections since. While in DOC custody, Lacoursiere was under phone / mail review and was recorded conspiring with others to initiate contact with the victim in order for her to recant her initial complaint. The recorded communications were then turned over to the CDMCS via a search warrant. Lacoursiere remains in corrections custody and is scheduled for same day arraignment at New London Superior Court.
The investigation is ongoing and additional arrests are expected.