Plainfield Superintendent of Schools Announces Alternate Site For Memorial School Students
This article was published on: 08/20/18 6:23 PM by Mike Minarsky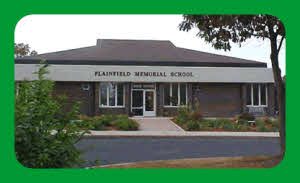 Plainfield Public Schools Superintendent, Kenneth Dipietro, announced today, August 20, 2018 that the alternate site for Plainfield Memorial students will be at the vacant former Killingly High School.
The school year will begin a little later for PMS students. PMS students will not attend school on Wednesday, August 29th or Thursday, August 30th as we need a few extra days for teachers to prepare classrooms. On Thursday, August 30th, we will host an open house for parents, students and staff from 3 PM to 5 PM. At that time all attendees will meet in the large auditorium for a welcome and discussion followed by a tour of the building and visits to the classrooms with teachers. Refreshments will be available.
A more detailed story will be forthcoming.