Plainfield Police Press Release: Homicide Investigation Community Ave
This article was published on: 12/20/19 4:43 AM by Mike Minarsky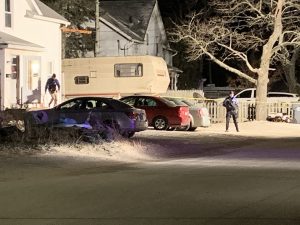 On December 19, 2019 at approximately 6:30 P.M., the Plainfield Police Department was dispatched to an unresponsive male located in a camper on the property of 75 Community Avenue in Plainfield.  Upon arrival of police and medical personnel, the 47 year old male was pronounced dead.  Based on the information gathered on scene, the Plainfield Police Department treated the incident as a homicide.  
The Plainfield Police Department contacted the Connecticut State Police Major Crime Squad to assist in the investigation.  The victim, identified as Keith C. Coolidge Jr. of 75 Community Avenue, was subsequently transported to the Chief's Medical Examiner's Office in Farmington for an autopsy.  The cause and manner of death are pending the autopsy.  
It should be noted that the Plainfield Police Department arrested Keith T. Coolidge (Age 37) on a Violation of a Protective Order at approximately 9:30 P.M. He was held on a $250,000 bond and is scheduled to be arraigned at the Danielson Superior Court on December 20, 2019.  
There is no threat to the public.  A suspect has been identified.  More information will follow at a later time.