Plainfield Police Nab Man With Sexual Assault Warrant
This article was published on: 02/20/19 12:39 PM by Mike Minarsky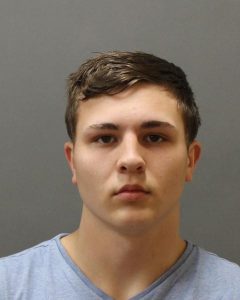 On February 19, 2019 at approximately 2:24 PM members of the Plainfield Police Department made contact with twenty year old Chance Hobert at 100 South Chestnut Street in the Wauregan section of Plainfield, Connecticut.
Hobert, who was visiting from Texas, was placed under arrest due to an active arrest warrant charging him with Sexual Assault in the First Degree, Sexual Assault in the Second Degree, and Risk of Injury to a Minor.
Hobert was transported to the Plainfield Police Department where he was processed and held on a $250,000 court set cash/surety bond which he was unable to secure. Hobert is scheduled to appear at the State of Connecticut Superior Court Geographical Area 11 on February 20, 2019.