Plainfield Police Extradite Rhode Island Prisoner to Face Charges
This article was published on: 11/2/17 8:55 PM by Mike Minarsky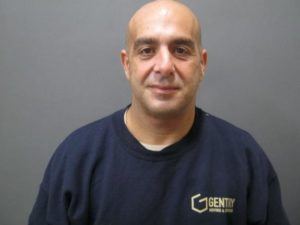 On November 1, 2017 at approximately 3:30 PM detectives from the Plainfield Police Department placed forty-eight year old Robert Atamian under arrest, charging him with Failure to Appear in the 1st Degree.
Atamian, who hails from Jamestown, Rhode Island was extradited from the Rhode Island Department of Corrections Intake Service Center where he had been incarcerated.  Atamian had waived extradition and consented to be returned in custody to the State of Connecticut for the purpose of answering to his Connecticut charge.
It should be noted that Atamian's Failure to Appear charge stems from an arrest made by Plainfield Police Department on March 3, 2016 where Atamian was charged with Larceny 3rd by possession, Unlawful Restraint 2nd, Reckless Endangerment 1st, Interfering with an Officer, and Disorderly Conduct.
Atamian was subsequently transported to the Plainfield Police Department where he was processed and charged with Failure to Appear in the 1st Degree. Atamian was held on a court-set $250,000 cash/surety bond which he was unable to secure.  Atamian is scheduled to be arraigned at the State of Connecticut Superior Court Windham Judicial District GA 11 on November 2, 2017.