Plainfield Police: Driver Found With Drugs During Traffic Stop On Moosup Pond Rd
This article was published on: 03/8/20 3:45 AM by Mike Minarsky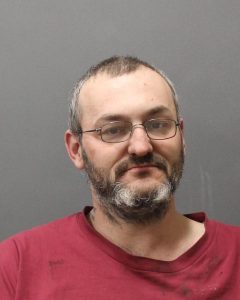 On March, 6, 2020 at approximately 8:25 P.M., the Plainfield Police Department arrested 35 year old David Livingston, of Wauregan, CT.
While on patrol in the area of Moosup Pond Road, Moosup, CT, an Officer observed a white Buick traveling westbound on Moosup Pond Road cross over the center line.
A motor vehicle stop was conducted on Moosup Pond Road. The operator was identified as David Livingston. Through investigation the Officer became suspicious that Livingston was in possession of illegal drugs. A subsequent search of the vehicle was conducted where Livingston was found to be in possession of crack cocaine.
Livingston was placed under arrest and charged with Failure to Drive Right, Possession of Narcotics, and Possession of Drug Paraphernalia. Livingston was released on a $5000.00 bond and is scheduled to appear at the Danielson Superior Court, on March 23, 2020 at 8:30 A.M.