Plainfield Police Arrest Car Passenger with Current Pending Charges
This article was published on: 05/15/16 10:59 PM by Mike Minarsky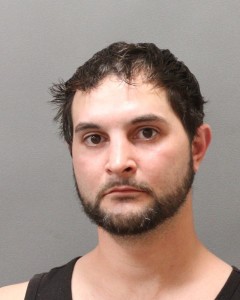 On May 15, 2016 at approximately 5:17 P.M., the Plainfield Police Department arrested Matthew Avery, 30, of 239 Lake St., Moosup, CT. While on patrol in the area of Collelo Ave., Moosup, CT, an Officer observed Avery as a passenger in a motor vehicle. Avery was known to the Officer to have an active warrant out for his arrest for Violation of Probation (C.G.S. 53a-32).
A motor vehicle stop was conducted on Collelo Ave., during the motor vehicle stop Avery provided a false name and throughout investigation was found to be in possession of numerous bags of heroin.
Avery was subsequently placed under arrest and charged with Violation of Probation (C.G.S. 53a-32) along with additional charges for Possession of Narcotics (C.G.S. 21a-279(a)), Interfering with an Officer (C.G.S. 53a-167a) and Criminal Impersonation (C.G.S. 53a-130).
Avery is currently being held at the Plainfield Police Department on a $55,000.00 bond and is scheduled to be arraigned at the Danielson Superior Court, G.A. 11, 05/16/2016 if his bond isn't posted.