Plainfield Man Served Warrants and Arrested After Being Found Hiding Under a Pile of Laundry
This article was published on: 04/14/17 12:09 PM by Mike Minarsky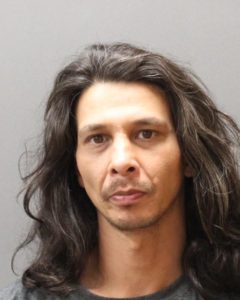 On April 13, 2017 at approximately 8:27 P.M., members of the Plainfield Police Department arrested Brent Ramos, 41, of 13 Putnam Rd., Apartment B, Central Village, CT, on five separate arrest warrants charging Ramos with Failure to Appear 2nd Degree.
Officers arrived at Ramos's residence to serve the court issued warrants and through investigation it was determined Ramos fled on foot from his apartment into a vacant apartment upstairs. Ramos was subsequently located hiding in a crawl space under a laundry pile. Ramos was placed under arrest and transported back to the Plainfield Police Department to be processed.
Ramos was held on a combined bond of $50,000.00 and is will be arraigned at Danielson Superior Court, G.A. 11, on 04/17/2017.