Plainfield Man Arrested for Restraining Order and Probation Violations
This article was published on: 08/12/19 2:47 AM by Mike Minarsky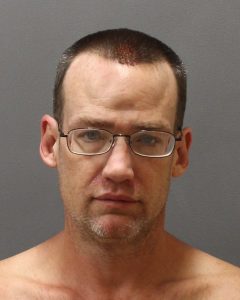 On 08/09/2019 at approximately 2:30 P.M., members of the Plainfield  Police Department responded to an address on Church Street in Moosup, for a wanted person's check for 48 year old Brian Hendry.  The Plainfield Police Department held two active arrest warrants for Violation of a Restraining Order in addition to an active Violation of Probation warrant out of the Connecticut State Police Troop D barracks.
On arrival, officers located Hendry on the second floor of the residence where he was placed under arrest for an additional charge of Violation of a Restraining Order.
Brian Hendry was transported back to the Plainfield Police Department where he was formally charged with four counts of Violation of a Restraining Order and Violation of Probation. Hendry is being held on a combined $195,000.00 cash/surety bond pending his arraignment at Danielson Superior Court on August 12, 2019.