Plainfield Man Arrested and Released After DUI Stop
This article was published on: 07/6/19 3:18 PM by Mike Minarsky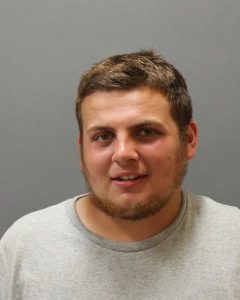 On July 5, 2019 at approximately 3:55 AM, an officer of the Plainfield Police Department conducted a motor vehicle stop on Prospect Street in Moosup. After the suspected vehicle initially came to a stop, the operator shifted the vehicle into reverse causing it to crash into the Plainfield Police cruiser that was positioned behind him. Neither operator or the occupants of the vehicle involved in the crash suffered injuries. The vehicle and the cruiser both sustained minor damage.
The operator of the suspected vehicle, later identified as 21 year old Paul Mercier of Plainfield was administered a Standardized Field Sobriety Test which he did not perform to standard. Mercier was subsequently placed under arrest for Operating Under the Influence of Alcohol and or Drugs and transported to the Plainfield Police Department.
Mercier was charged with Failure to Obey a Stop Sign, Unsafe Backing, and Operating Under the Influence of Alcohol and or Drugs. Mercier was released on a $500.00 non-surety bond and is scheduled to appear at the Danielson Superior Court on July 22, 2019.