Plainfield First Selectman: Plainfield Has Confirmed First Case of Coronavirus
This article was published on: 04/3/20 5:02 PM by Mike Minarsky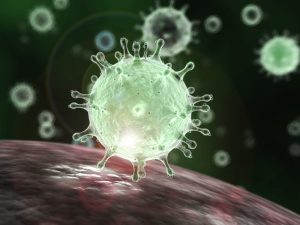 State of Connecticut has updated their reports in regards to COVID-19 and a substantial jump in positive cases over yesterday.  There 1090 cases more than Thursday making it a total of 4914 confirmed cases in Connecticut which has also contributed to 131 fatalities, up 19 from Thursday.  Just over 20,000 Connecticut residents have been tested for the virus
The town of Plainfield also has confirmed it's first case of COVID-19.  First Selectman Kevin Cunningham did confirm the state's report of a positive case in the town.
New London County has accounted for 2 more deaths relating to Coronavirus bringing their total to 3 fatalities.  One of the fatalities was a 94 year old Stonington male.
Fairfield County has been the hardest hit area of Connecticut with more than half of the state's cases (2716), and 4X more fatalities, 75, than Hartford County, 18.
Keep checking SNSNonline.com for continuing coverage