Plainfield Fire Department Captain Arrested on Sex Charges
This article was published on: 08/31/17 12:05 PM by Mike Minarsky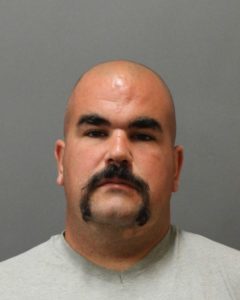 On August 8, 2017, a junior member of the Plainfield Fire Department alleged that she was sexually assaulted by a high ranking member of the Plainfield Fire Department. The complainant alleged that the incident occurred inside the fire station. The Plainfield Police Department immediately started an investigation.
On August 10, 2017 at approximately 5:30 P.M., the Plainfield Police Department executed a search and seizure warrant at the Plainfield Fire Department located at 620 Norwich Road in Plainfield. During the time of the search, mutual aid departments were put on notice with the assistance of Quinebaug Valley Emergency Communications to provide coverage to the Plainfield Fire District area. Public safety was a priority and was not at risk.
On August 31, 2017 at approximately 7:00 A.M., on the strength of an arrest warrant, Captain Kevin WELLS with the Plainfield Fire Department (Age 27) of 220 Picket Road in Plainfield turned himself in to the Plainfield Police Department. WELLS was charged with three (3) counts of Sexual Assault Second Degree.
Kevin WELLS was able to secure a $50,000 bond and is schedule to appear at the Danielson Superior Court on September 11, 2017. This case is still active and the investigation is still on going.