Plainfield 2 Car Accident Sends Jewee
This article was published on: 05/19/18 3:54 AM by Mike Minarsky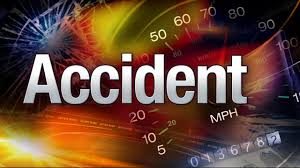 On May 18, 2018 at approximately 7:27 P.M., members of the Plainfield Police Department responded to the area of Norwich Road and Terrace Drive in Plainfield, CT, for the report of a two car motor vehicle crash with injuries.
A gray Volkswagen Beetle operated by Jennifer Macdonald, 36, of New London, CT, was traveling northbound on Norwich Road when it collided with a Red Chevy Monte Carlo operated by Melissa Gordon, 45, of Jewett City, CT, who was traveling southbound on Norwich Rd.
Gordon who was extricated from the vehicle by Plainfield Fire Department and was transported to Backus Emergency Room by American Legion Ambulance in Plainfield for non-life threatening injuries
Macdonald who was initially transported to Backus Emergency Room in Plainfield by American Legion Ambulance was later transported to Hartford Hospital by Life Star with serious injuries.
The crash remains under investigation.