Phone Scam Involving IRS
This article was published on: 11/20/15 6:33 PM by Mike Minarsky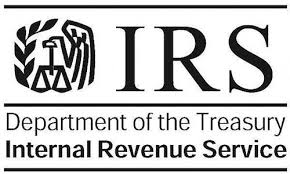 The Plainfield Police Department would like to take a minute to remind all residents of the community and surrounding communities about a Phone Scam occurring in the area in regards to the Internal Revenue Service (IRS).  Today the Plainfield Police Department has received several phone calls from residents of the community in regards to phones calls and messages they have received from someone stating they are from the IRS.  The residents are reporting the callers have been men and women with an ascent. The residents all reported that the callers informed them that it was the IRS calling with a final notice in regards to an outstanding tax bill.  The residents further reported that the other party reports that if the final notice is not resolved that the IRS will be filing a law suit.
If you are unsure of what you are being told obtain as much information as possible and advise them you will call them back.  The caller may become irate and tell you that is not acceptable and has to be dealt with now.
However this is a list right off the IRS.gov website of what the IRS will NOT do.
The IRS will not:
Call you to demand immediate payment. The IRS will not call you if you owe taxes without first sending you a bill in the mail.
Demand that you pay taxes and not allow you to question or appeal the amount you owe.
Require that you pay your taxes a certain way. For instance, require that you pay with a prepaid debit card.
Ask for your credit or debit card numbers over the phone.
Threaten to bring in police or other agencies to arrest you for not paying.
If you don't owe taxes, or have no reason to think that you do:
Do not give out any information. Hang up immediately.
Contact TIGTA to report the call. Use their "IRS Impersonation Scam Reporting" web page. You can also call 800-366-4484.
Report it to the Federal Trade Commission. Use the "FTC Complaint Assistant" on FTC.gov. Please add "IRS Telephone Scam" in the notes.
If you know you owe, or think you may owe tax:
Call the IRS at 800-829-1040. IRS workers can help you.
The Plainfield Police Department is requesting that you notify all your family, friends, and neighbors to get the information out there to help protect each other.  If you have any questions or concerns please contact the Plainfield Police Department at 860-564-0804.