People's United Bank Customers notified of possible COVID-19 exposure.
This article was published on: 04/16/20 2:59 PM by Amie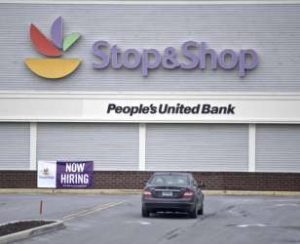 COVID-19 exposure notice sent to People's United Bank Customers at the Montville Stop and Shop.
On April 13th, 2020, a People's United Bank employee located at 2020 Norwich-New London Turnpike, Uncasville, Connecticut was notified they had tested positive for COVID-19.
Immediately upon learning this, People's United Bank sent out a notice to any customers that might have come in contact with the affected employee. The employee's last two days at work were Tuesday, April 7th, 2020 and Thursday, April 9th, 2020.
The affected employee is being required to self-isolate, and any individuals who have had close contact with them are being required to self-quarantine for 14 days.
The bank's branch was immediately closed to allow for a specialized cleaning service to come in and disinfect everything, including the ATM. This has since been completed.