Pedestrian Hit By Vehicle Left With Serious Leg Injury Is 8yr Old
This article was published on: 10/13/18 9:08 PM by Mike Minarsky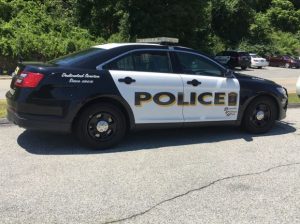 On October 13, 2018 at approximately 10:30 am the Norwich Police Dispatch Center received a 911 call for a vehicle vs  pedestrian accident in the area of North Main St and Central Ave (North end). Norwich Police,. Norwich Fire and American Ambulance responded to the scene and discovered the pedestrian was an 8 year old child with a serious leg injury. The child was transported to the W.W. Backus Hospital for treatment. North Main St between 12thSt and Central Av (North end) was closed and the Norwich Police Department Accident Reconstruction Team responded to the scene to assist in the investigation.
At 1:30 pm that section of road was reopened to traffic.
Anyone who may have witnessed the accident is encouraged to contact Ofc. Rich Cannata at the Norwich Police Department (860)886-5561.