Over 600 Positive Cases of Coronavirus In Connecticut
This article was published on: 03/24/20 10:17 PM by Mike Minarsky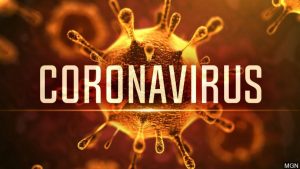 In the latest report from the state, there are now a confirmed 618 positive cases of Coronavirus in Connecticut, and the death toll has reached 12.  There are 71 people hospitalized in the state and more than 5,300 tests have been administered state wide.
According to the State of Connecticut web site, Hartford Healthcare is said to be bracing themselves for a surge in patients as the number is expected to go up significantly.  They stated as well that the virus is affecting all communities in Connecticut.
The criteria for screening for COVID-19 has also changed after a number of patients experienced abdominal pain and diarrhea.