Officers Find 4 Grams and a Rock During Traffic Stop On Central Village Man
This article was published on: 09/22/20 12:26 PM by Mike Minarsky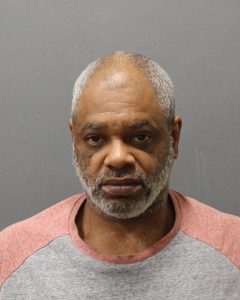 On September 22, 2020, at approximately 2:30 a.m., the Plainfield Police Department arrested 52 year old Ronald McCrary of Wauregan.
A member of the Plainfield Police Department conducted a motor vehicle stop on a black Jeep Grand Cherokee Laredo on Grove Street at the intersection of Old Putnam Road in the Wauregan section of Plainfield, Connecticut, for failure to use the turn signal. The passenger in the vehicle was identified as McCrary. Through investigation Officers became suspicious that McCrary was in possession of narcotics due to the smell of marijuana emanating from the vehicle. A short while into the investigation, McCrary indicated that he was in possession of marijuana and he voluntarily provided the 4 gram bag of marijuana to Officers. Upon conducting a search of the vehicle a crack rock was located on the front passenger seat where McCrary had been seated.
McCrary was subsequently charged with Possession of Narcotics and Possession of Marijuana. McCrary was released on a $10,000.00 bond and is scheduled to appear at the Danielson Superior Court, on November 9, 2020 at 8:30 a.m. 
This is the 3rd arrest for possession that he has been arrested for.  Once is January 2020 and also May 23, 2017.